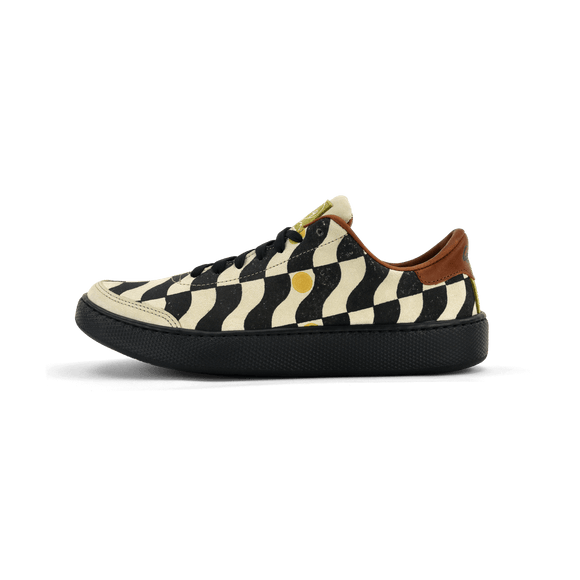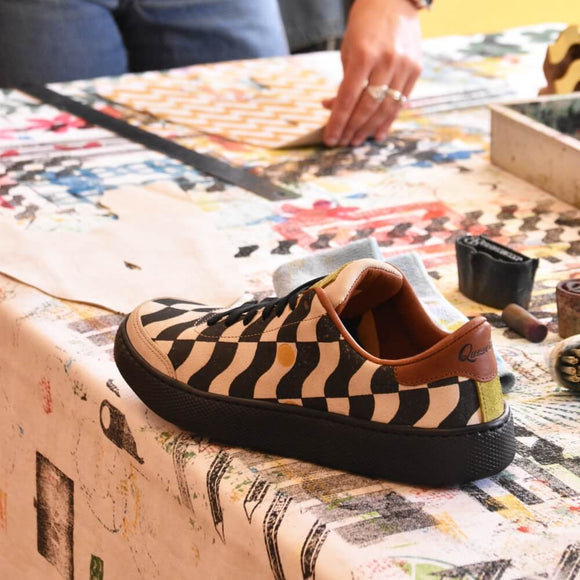 Made To Order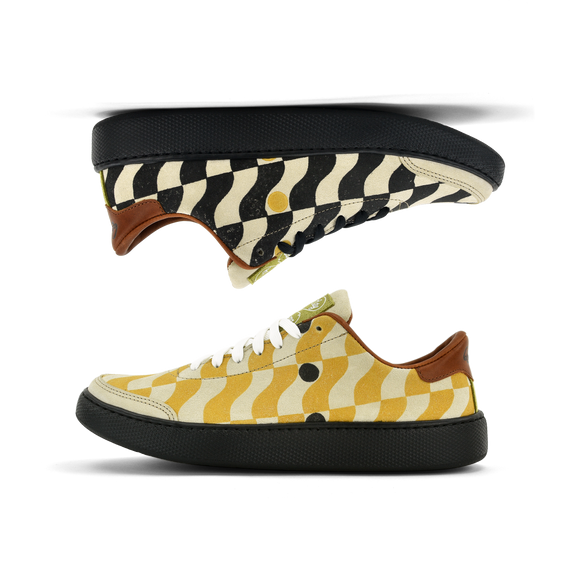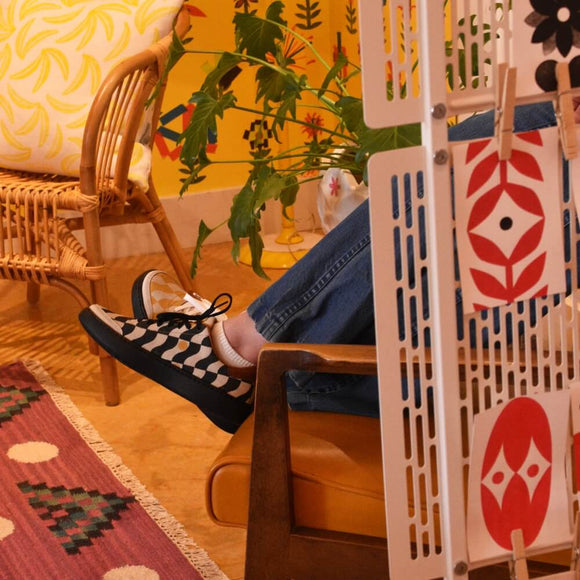 Made To Order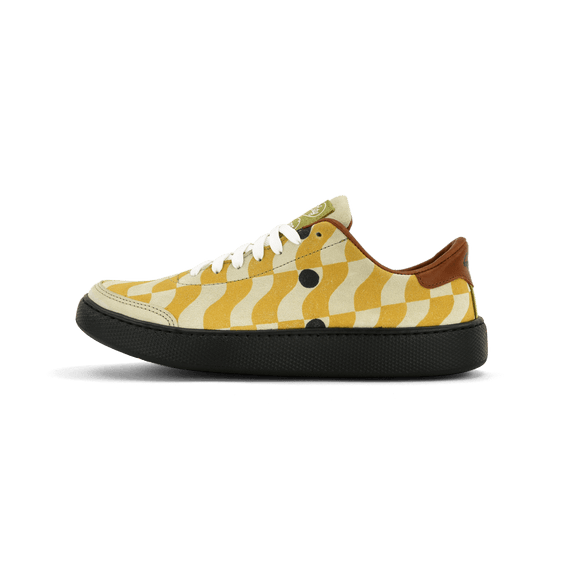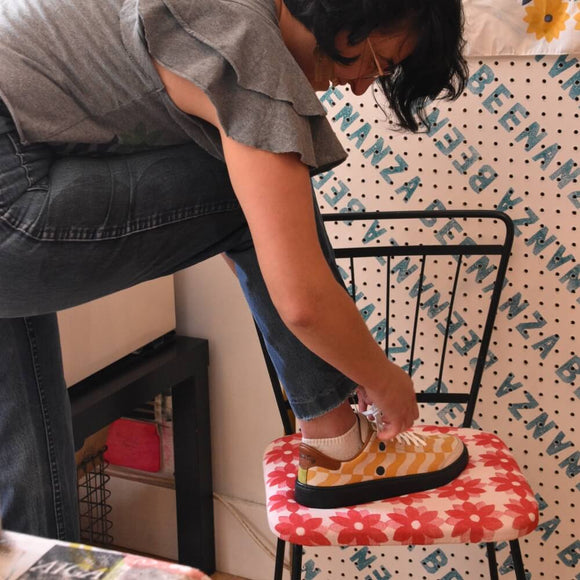 Made To Order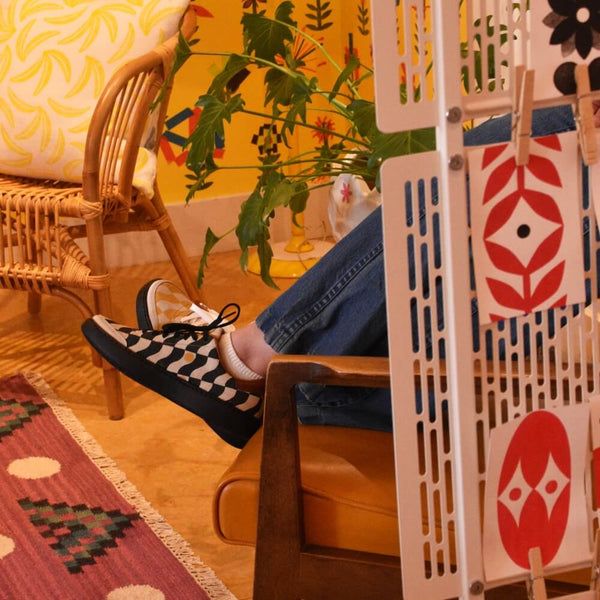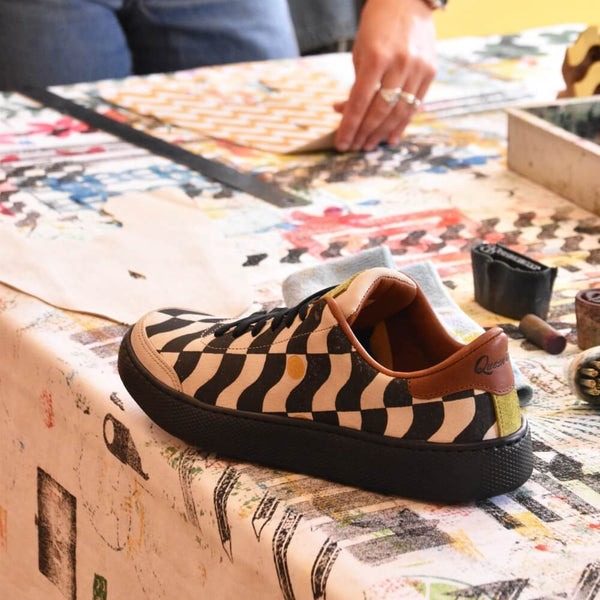 The Hardwick, Beenanzafied
We are thrilled to present Bethany of Beenanza as our first artist collaboration on our Hardwick sneaker!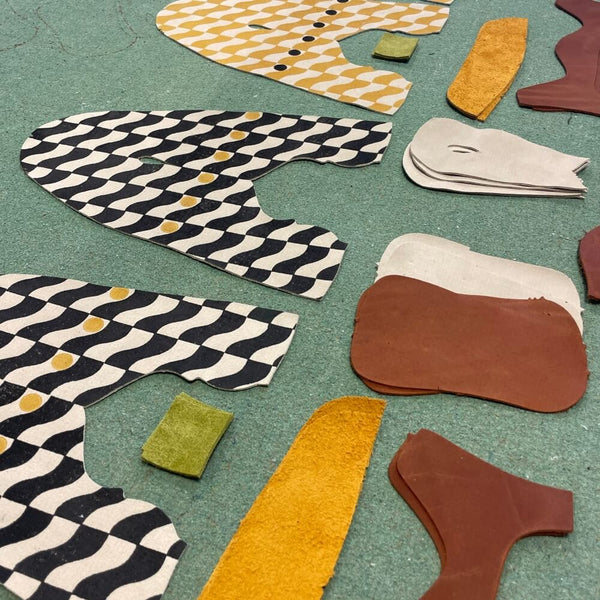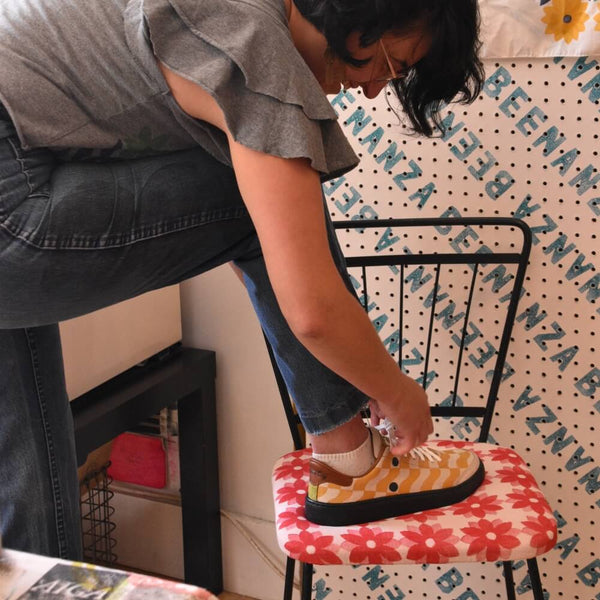 Featuring a custom pattern block-printed by hand by Bethany herself, this version of the Hardwick is a truly collaborative product.
We allowed the pattern to stretch over the upper by integrating the eyestay within the shoe and Bethany's signature joy is exemplified with pops of color and a variety of textural leathers.
The Collaborative Process
Design

After we reached out to Bethany, things began with her presenting her design and picking out materials to achieve her vision from a range of leathers and suedes.

We then created a custom version of the Hardwick that hid the eyestay to allow her to print across the whole of the vamp.

Cutting/Printing

After design was finalized, we went to the cutting table and cut out the pieces for the Beenanza collab, prepping them for Bethany to print on.

Next the pieces were off to Bethany's South End studio where she worked her magic, printing her patterns using hand carved wood-blocks to apply them to the suede.

Sewing

Once the ink was dry, the Hardwick pieces came back to Queen City where they were stitched together into the final product.

Custom labels were applied to the tongues, heel tabs were embossed, soles were sidewalled, and a whole bunch of other steps before finally the shoes were completed.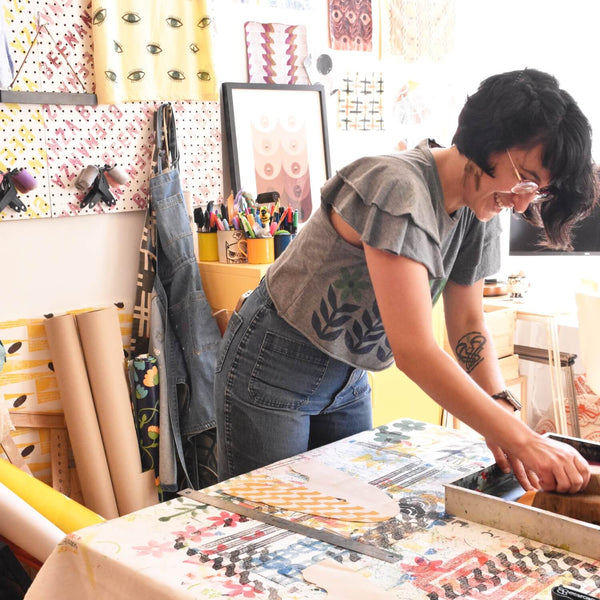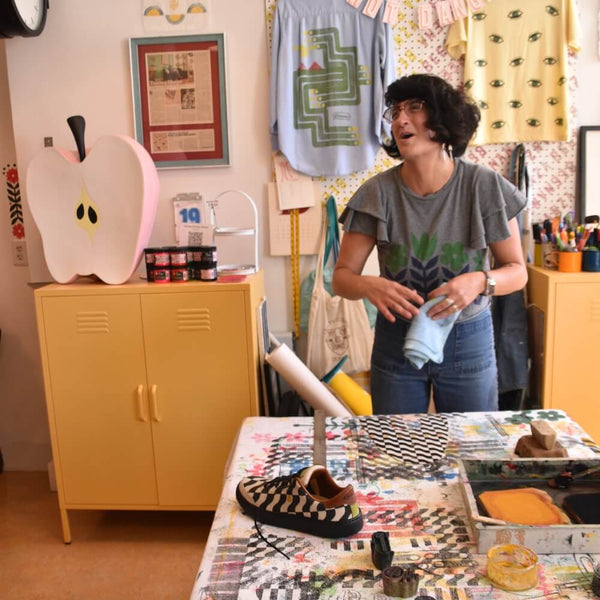 Bethany Andrews-Nichols is a Vermont based Artist, Designer & Block-Printer.
She loves finding innovative ways to interpret a "print". This could become a giant block-printed mural, a washi-taped "sketch", a hand-printed pattern on leather, fabric or paper OR simply getting lost in a design. After graduating with her BFA in 2006 - she worked several design jobs rounding out her corporate career as the Associate Creative Director for an in-house agency that supported several national breweries. In 2017 she took a trip to Jaipur, India to learn about the art of block-printing at its source. It was this technicolored adventure that inspired Bethany to start Beenanza in 2018.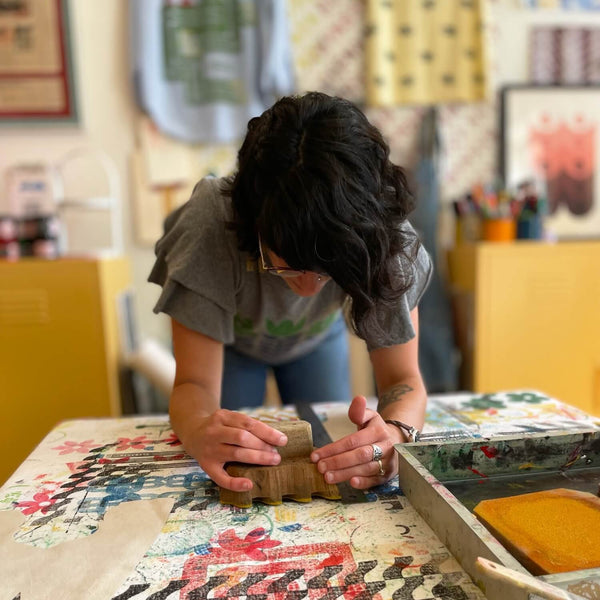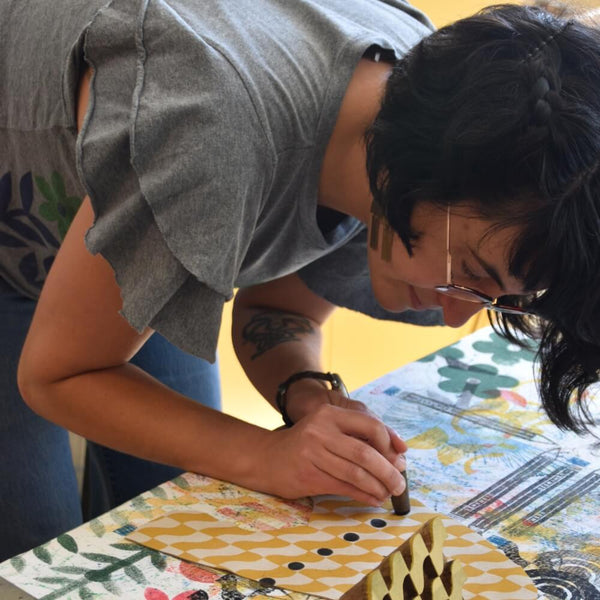 Bethany is not a perfectionist, but at her core she is a designer trained to strive for perfection. It is this conflict that drives her work - no matter if it's graphic, washi-taped or block-printed, her illustrations and patterns emit a sense of sheer joy. You can't help but crack a smile.
See her latest work by following her on Instagram